The honourary life membership award is CAPSI's most prestigious award. In CAPSI's forty-year history, the award has been presented to ten individuals. The award recognizes and honours those individuals who have demonstrated a long-standing and continued dedication to pharmacy students across Canada.
The recipients of this rare award are nominated and voted for by CAPSI National Council, on behalf of all pharmacy students, for their years of guidance and mentoring, and promotion of students' interests, initiatives, and involvement within the profession.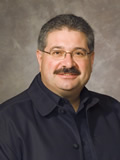 Bev Allen
Bio
Bev Allen
Prior to joining the College of Pharmacy and Nutrition, University of Saskatchewan in 1993, B.E. (Bev) Allen owned and managed an independent community pharmacy practice in Saskatoon for 19 years. His involvement with pharmacy students began shortly after receiving his degree in 1973 as a pharmacy educator and preceptor to many students of the College of Pharmacy and Nutrition at the University of Saskatchewan.
As an Assistant Professor at the University of Saskatchewan, Bev instructs in the areas of pharmacy and health care administration as well as an elective and core courses in pharmacy management and business principles for pharmacists. Bev especially enjoys his principle role as the Coordinator for the Structured Practice Experiences Program (SPEP) and liaison with the pharmacy students. Professor Allen is also the Past-Chair of the University of Saskatchewan Clinical Education (ClinED) subcommittee of the Health Sciences Dean's Committee which has a mandate to ensure long-term growth and viability of clinical education for health science students in Saskatchewan.
Throughout his career, Bev has played an active role in the advancement of the profession of pharmacy. A practicing community pharmacist for more than thirty-five years, Bev has served on many provincial and national pharmacy organizations, serving as Presidents for the Saskatchewan Pharmaceutical Association (1987-88), the Canadian Pharmacists Association (1996-97), the Pharmacy Examining Board of Canada (2003-04), the Canadian Foundation for Pharmacy (2004-05), and the Saskatchewan College of Pharmacists (2007-08), formerly the Saskatchewan Pharmaceutical Association.
Bev has been actively involved in his community serving on school and community association boards and working with various hockey clubs. His current interests include his grandchildren, golfing, time at the lake, and participating in music, both instrumental and vocal.
Bev has been the recipient of numerous awards. A Saskatchewan Pharmaceutical Association's (SPhA) Presidential Citation for his contribution to the development and the completion of the Canadian Drug Advisory Committee Report on Drug Schedule Harmonization in Canada (1995); The Saskatchewan Pharmaceutical Association's Pharmacist of the Year Award (1998) for professional involvement at both the provincial and national levels of pharmacy, and as a practising member and mentor; the Canadian Pharmacist Association's Meritorious Service Award for recognition of service to the profession and professional service to the nation (2003); the Canadian Pharmacist Association's Centennial Pharmacist Award in recognition of contributions made to leading and building CPhA and the Profession of Pharmacy in Canada (2007); and the Canadian Association of Pharmacy Students and Interns' Honorary Life Membership for dedication and support of student initiatives (1998).
Bev says that his "involvement with the Canadian Association of Pharmacy Students and Interns has been especially rewarding". He was presented with his Honorary Life Membership Award in 1998 at the Canadian Pharmacists Association Conference in St. John's, Newfoundland. To this day, Bev remains a loyal supporter of CAPSI and Canadian Pharmacy students supporting student initiatives acting in various advisory roles and lending a hand when time permits.
Bev and his wife Pat have four children, two daughters, two sons, and have been blessed with 3 granddaughters.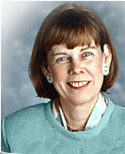 Dorothy L. Smith
Bio
Dorothy L. Smith
Dr. Dorothy L. Smith graduated from the University of Saskatchewan with her Bachelor of Science in Pharmacy. She was then awarded a Doctor of Pharmacy degree from the University of Cincinnati with a specialty in drug information and patient counselling.
Dorothy was the University of Saskatchewan's representative for the inaugural year of the CPhA Centennial Scholar Award. It was this group of students who created CAPSI in 1967. Dr Smith was recognized in 1984 with a CAPSI Honourary Life Membership Award for her service to CAPSI and for her work with patients.
Dr. Smith is now an internationally recognized author, patient advocate, and expert in patient compliance with medications. Her professional career has been devoted to developing programmes and materials for patients, employees, and consumers that give them the information they need to make informed decisions about their healthcare and medication use. She is the founder and President of Consumer Health Information Corporation, a unique full-service company that, for fifteen years, has developed patient education programs to help bridge the gap between health professionals, pharmaceutical companies, and consumers.
Dr. Smith also serves as an Associate Clinical Professor at the Medical College of Virginia School of Pharmacy and as an Adjunct Professor of Community and Family Medicine at Georgetown University's School of Medicine in Washington, DC.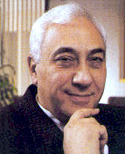 Fares Attala
Bio
Fares Attala
It has been said that Fares Attalla "truly [has] the students' best interests at heart". It is for this very reason that he was named a CAPSI Honourary Life Member in 1992.
Fares, now retired, was Director of Professional Affairs for Merck Frosst Canada, a leader in the Canadian Foundation for Pharmacy and continues to be an ardent supporter of both Canadian Pharmacy Practice and Canadian Pharmacy students.
Fares is gifted with the ability to encourage and motivate students. He recognizes the value of pharmacy students and the contributions they have to make to the profession. "His continued support has been a major influence in the direction our futures are headed".
Through his guidance, Fares was instrumental in the growth of CAPSI and PDW. Fares was a key factor in the establishment of many of CAPSI's current industrial relationships, helping to introduce the concept of corporate membership to CAPSI (currently known as the CAPSI Club). He was also partly responsible for PDW becoming the first-class event that it is today by helping to increase conference funding and by facilitating the provision of speakers and activities.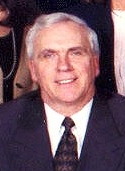 Guy Genest
Bio
Guy Genest
M. Guy Genest, the Director of Professional Relations of Whitehall-Robins has long been a committed supporter of CAPSI, Canadian Pharmacy students, and all healthcare students across Québec and the rest of Canada.
You may know Guy, along with Whitehall-Robins President Mr. Malcolm Seath and Mr Walid Aldoori, from the Whitehall-Robins Vitamin Seminars which visit Canadian Faculties of Pharmacy each year to educate students and faculty about the importance of vitamins and about the role of the pharmacist in patient-vitamin education.
Mr. Genest consistently demonstrates significant support for interdisciplinary healthcare practice as well as pharmacy students. He continually inspires, encourages and challenges students to reach new innovative heights in their practice of pharmacy. On behalf of Whitehall-Robins, he assists in the presentation of plaques recognizing outgoing CAPSI Presidents and Presidents of each pharmacy faculty student association. Both Guy and Whitehall-Robins have a strong presence at Professional Development Week (PDW) and have seen in develop into the world-class conference that it is today.
It was in recognition of this sincere and unwavering support for CAPSI that Guy was presented at PDW 1999 in Québec City with his Honourary Life Membership to the association.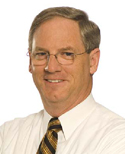 David T. Windross
Bio
David T. Windross, R.Ph., B.Sc.Phm., FCSHP
David is a native of Ottawa. He graduated from the Faculty of Pharmacy, University of Toronto in 1975. After graduation, David practised hospital pharmacy at various institutions in the Toronto area, including Princess Margaret Hospital, the Toronto General Hospital and the North York General Hospital.
In 1992 David joined Novopharm Limited – one of Canada's largest manufacturers of generic pharmaceutical products. Currently, David is Vice President of External Affairs at Teva Canada Limited. In this role David works with various stakeholder groups across Canada including universities, pharmacy students, pharmacy associations, customer groups as well as being responsible for Teva Canada's Corporate Citizenship initiatives such as the Canadian Medicine Aid Program and the Childhood Cancer Canada Foundation.
David is a well known speaker at schools of pharmacy across Canada as well as at pharmacy conferences and continuing education programs.
Active in pharmacy organizations, David has held positions with the Canadian Pharmacists Association (CPhA), the Ontario Pharmacists' Association (OPA) and the Canadian Society of Hospital Pharmacists (CSHP). He is a Past Chairman of the Board of Directors of the Ontario Pharmacists' Association and is also a Past President of the Ontario Branch of CSHP.
David is the recipient of the Ontario Pharmacists' Association Distinguished Practice Award, Meritorious Service Awards from the Canadian Pharmacists Association and the Canadian Society of Hospital Pharmacists, The Ontario Branch, Canadian Society of Hospital Pharmacists Award, and the The CPhA Centennial Pharmacist Award in 2007. He is an Honorary Life Member of the Canadian Association of Pharmacy Students and Interns and in 2012 received the same recognition from the Canadian Pharmacists Association. In 2013 he received the University of Toronto's Arbor Award as well as the Len Marks Award for the Advancement of the Profession of Pharmacy from the Canadian Association of Chain Drug Stores (CACDS).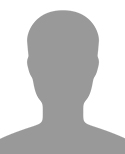 Shelley (Malinowski) Stepanuik